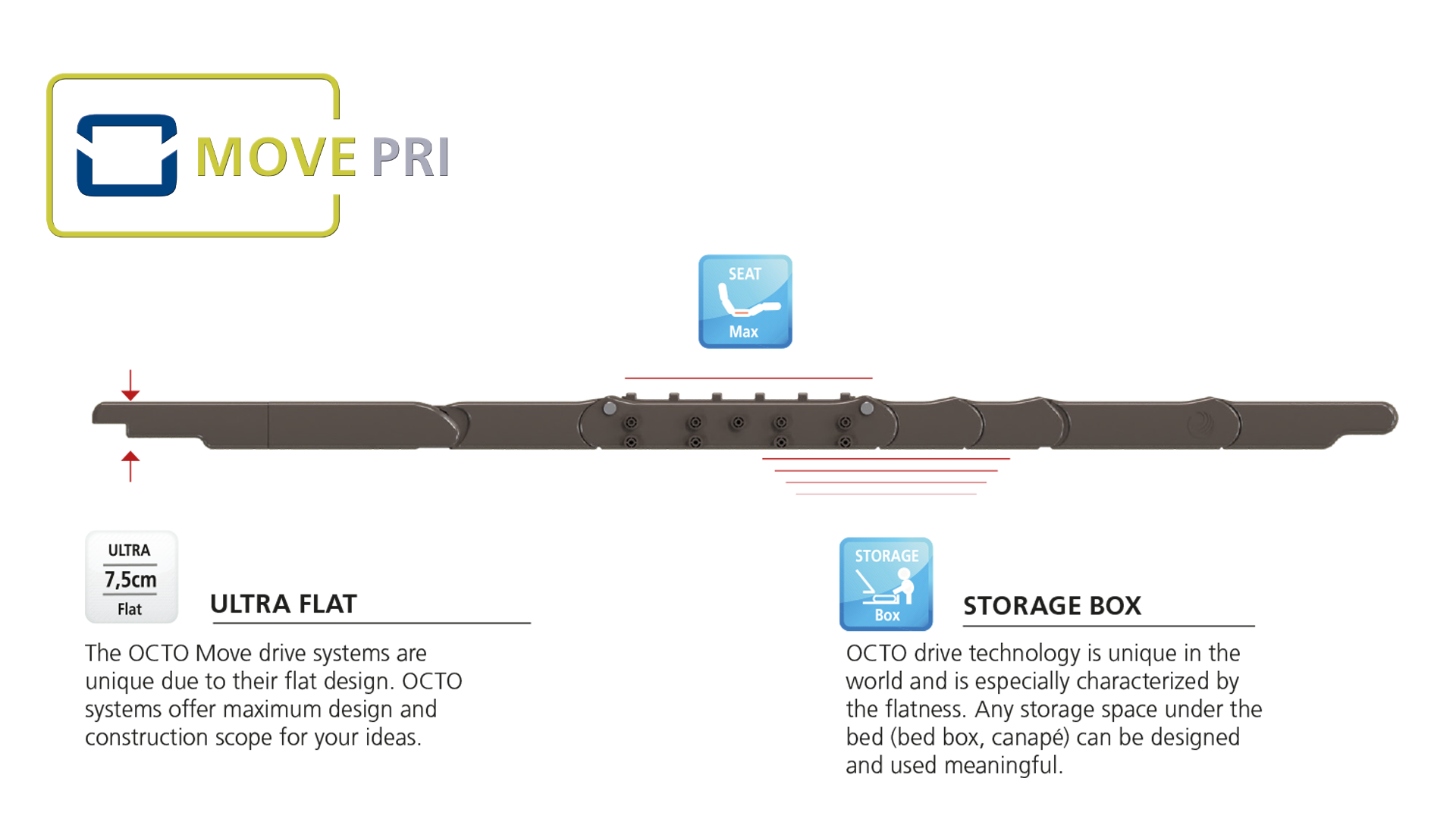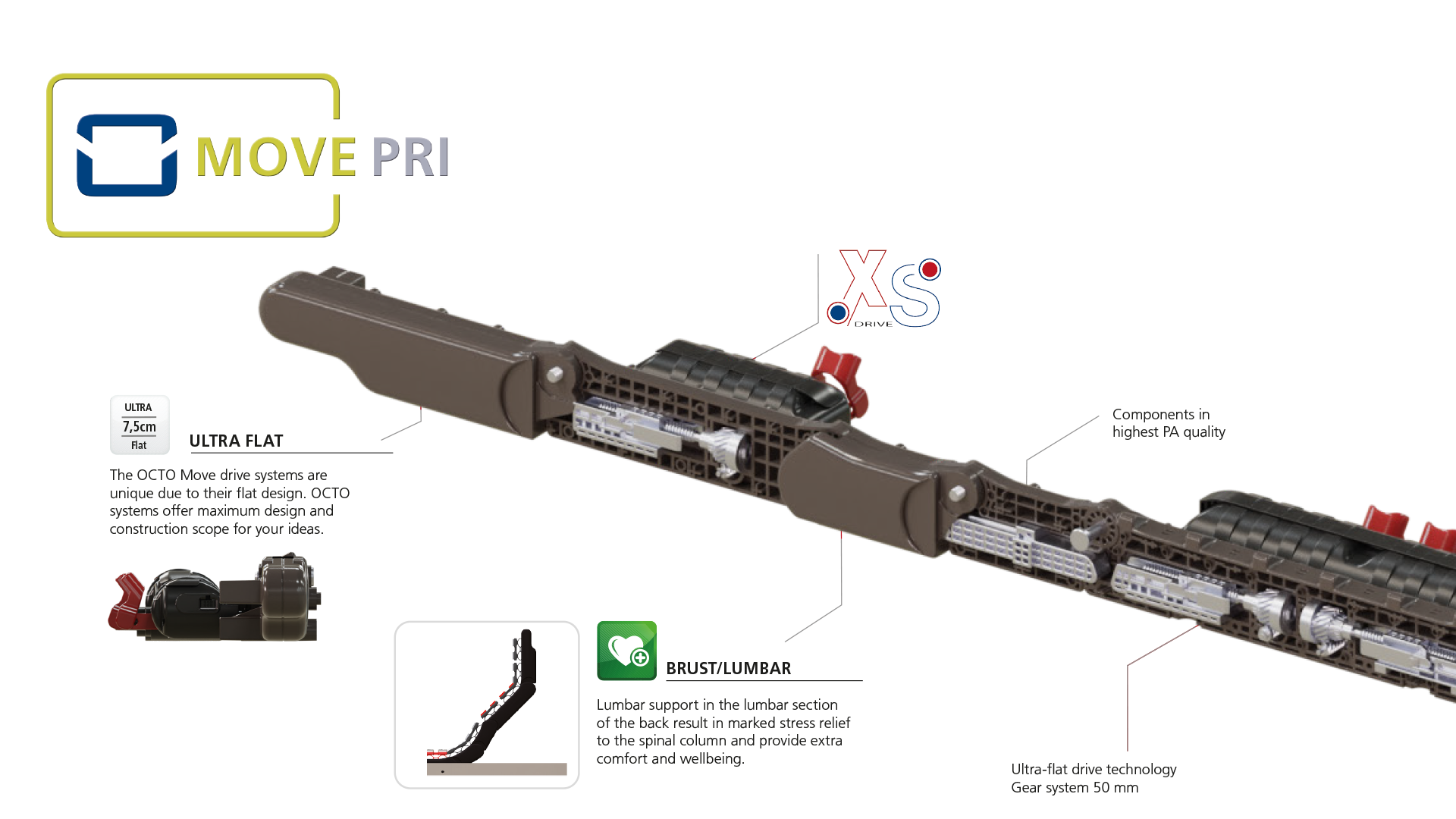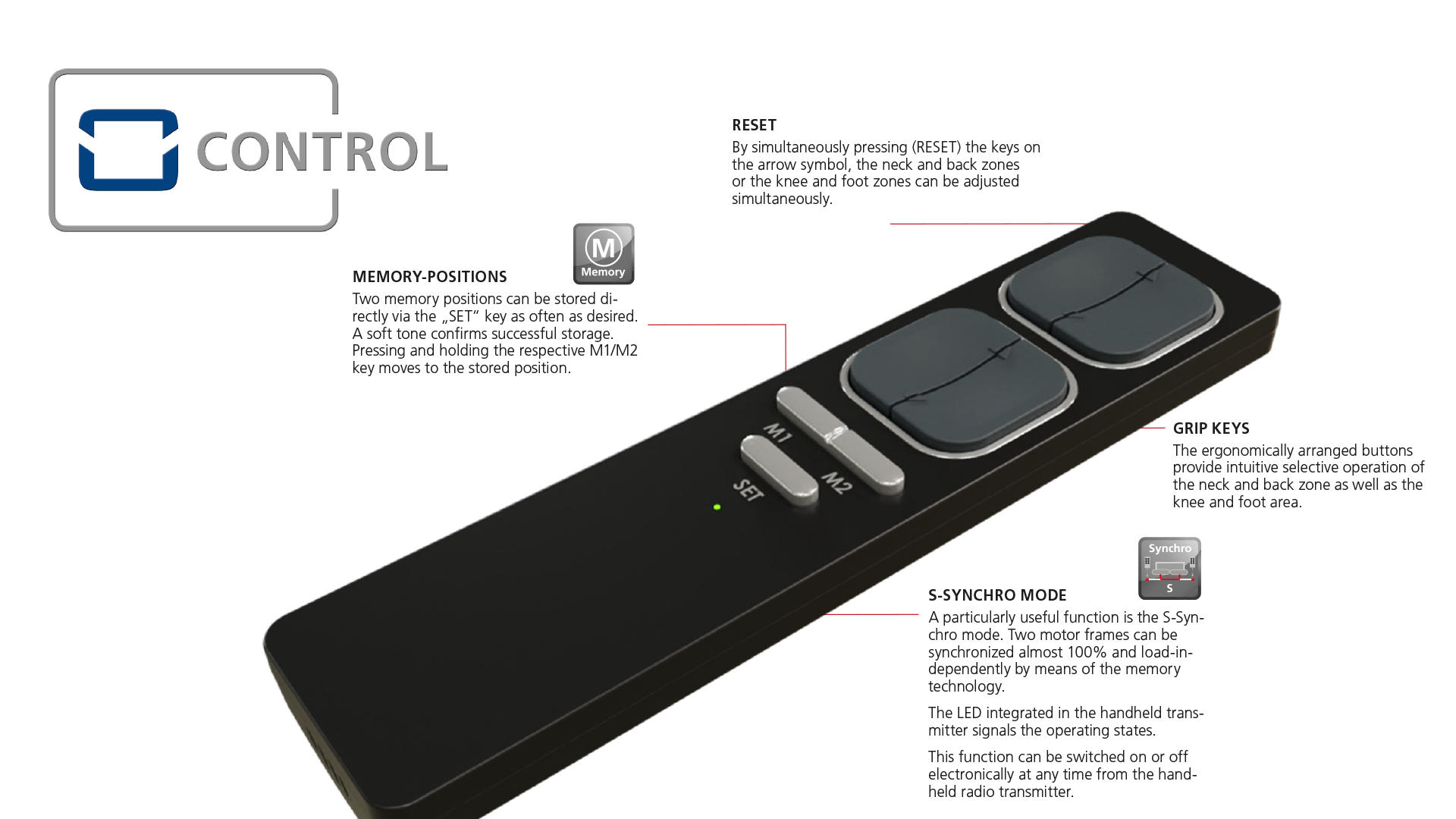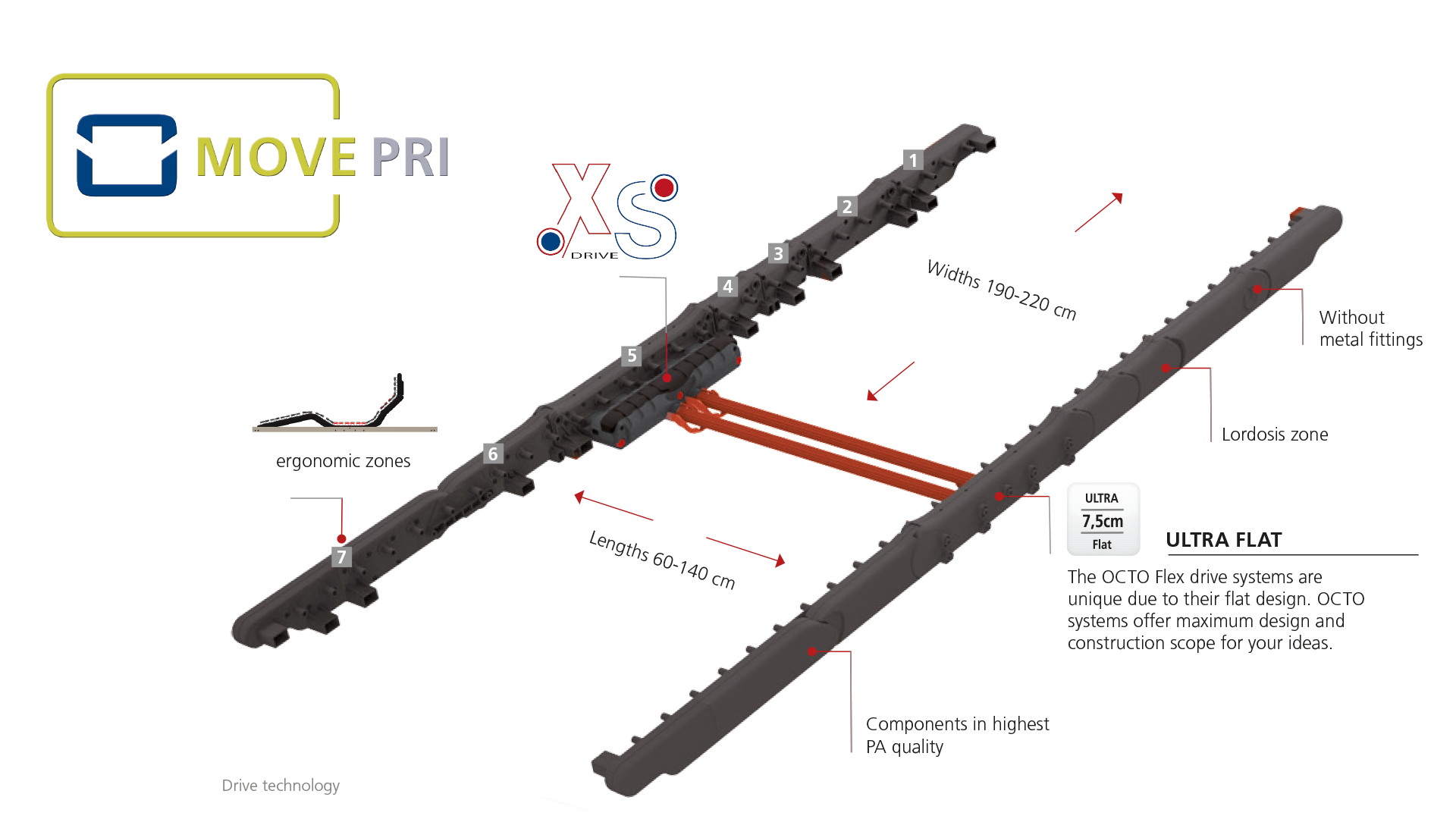 OCTOMOVE
OCTO drive technology is unique in the world and is characterized in particular by the flatness. Any storage space under the bed (bed base, canapé) can be designed and used sensibly.
This ultra-flat drive system is characterized by exceptionally high variability. The end parts allow elegant accommodation of the wooden extension.
The foot area is free-floating. The system does not require any metal fittings and, with a system height of just 65 mm, offers a great deal of design freedom in the area of modern slatted bases. 
An extremely low system height and the continuous 64 mm bolt grid give you design scope for individual application options and allow all common spring elements to be accommodated.
All drive systems have a useful safety function in the form of the freewheel.
PriMove

The four-motor version combines all the advantages of the PriMove series and offers the user a maximum of individual adjustment options, unique comfort and elegant design.

Read more

: PriMove

BasicMove

The BasicMove represents a combination of a practical single-motor drive system for the back area and variable wooden extensions.

Read more

: BasicMove

EcoMove

The adjustment technology enables an elegant accommodation of the wooden extension. This makes it possible to realize almost any length variant.

Read more

: EcoMove